Events
, Play
, Stories
|

July 15, 2019

|

5mins
NAIDOC Week celebrations are held in Australia to celebrate the history, culture and achievements of Aboriginal and Torres Strait Islander peoples. NAIDOC originally stood for 'National Aborigines and Islanders Day Observance Committee'. This committee was once responsible for organising national activities during NAIDOC Week and its acronym has since become the name of the week itself.
NAIDOC Week can be celebrated by all Australians and this year the theme was Voice, Treaty, Truth. Voice, Treaty, Truth were the three key elements to the reforms set out in the Uluru Statement from the Heart. During NAIDOC Week, Timber Tots focused heavily on voice. The indigenous voice of this country is over 65,000 plus years old. The children learnt songs, stories, symbols and language from around Australia.
Friday 5th was the beginning of our NAIDOC celebrations. With the help from BlackCard we were able to share in stories, songs, art and music, acknowledging to our commitment to Aboriginal and Torres Strait Islander education within our Centre. Our children participated in traditional face painting, a combined centre art piece focusing on the story of 'The Kangaroo and the Porpoise' using dot and hand painting, learnt the nursery rhyme Shy Mala and used clapping sticks as part of the performance. We also learnt about the importance of the digeridoo and the dance for the song Guri Anda Nami from Wakka Wakka and Nami Nami Aboriginal groups. At the end, we all joined together for a corroboree with all the children from the centre. It was an amazing day to kick start our NAIDOC Week!
Three years ago we made a commitment to extend upon our knowledge of the Aboriginal and Torres Strait Islander cultures. At Timber Tots we take pride in our commitment to embed Aboriginal and Torres Strait Island perspectives throughout all of our programming – not just during one week of the year. Throughout the year we provide the children with ongoing activities, games, songs, art, stories and music to ensure our children have the best opportunity to learn about our countries culture and history to the highest level.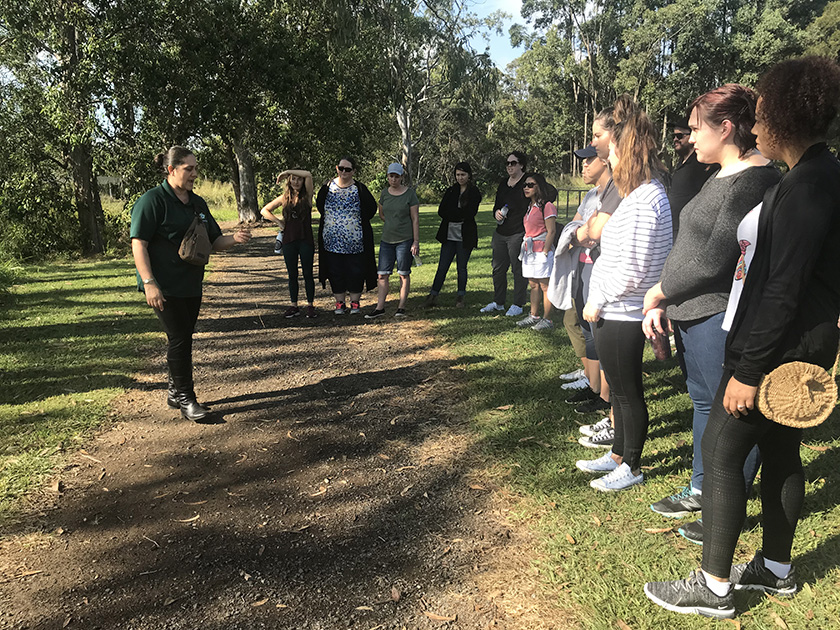 To ensure our educators have a strong understanding of Aboriginal and Torres Strait Islander perspectives, we provide a variety of learning experiences throughout the year to enrich their knowledge and understanding. Recently we joined the Nyanda Cultural Tour Group in Nardah Nudgee Waterhole Reserve to participate in and learn about fire-making and smoking ceremony, taste seasonal bush food from the reserve, see where witchetty grubs live, participate in ochre marking initiations, listen to a bull-roarer at the sacred Bora Ring and participated in boomerang painting and throwing. This experience encouraged our educators to learn about the culture within our community and how to best pass this message on to our children.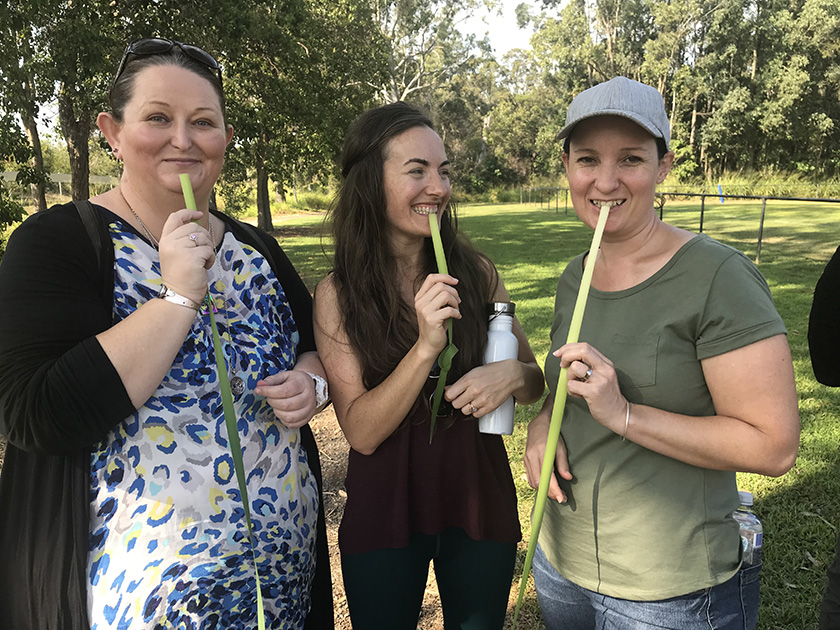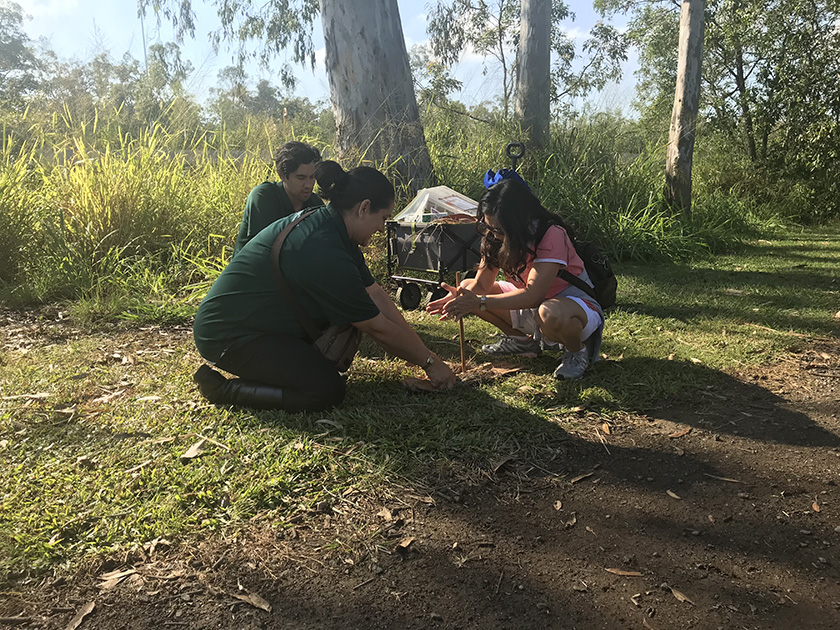 Throughout the year we also continue to find and provide resources which reflect the Aboriginal culture for the children to utilize throughout their day. We raise all three flags and participate in an Acknowledgement to country daily. These routines and resources ensure the children are surrounded in items and language which links back to our history and culture.
We are proud to be part of the Nurragunnawali Reconciliation forum and have a RAP and hold regular RAP meetings with a variety of groups to help collaborate and discuss ways to ensure we are always providing the best learning environment for our children to learn about the history, cultures and contributions Aboriginal and Torres Strait Islander peoples have in our community and around Australia.
We look forward to continuing to develop and deepen our knowledge through the coming years.